Our future depends on strong financial support for our local food supply. we call it nurture capital. It is vital to the resiliency of our health, our environment, and our economy.
To that end, we've joined the nationwide grassroots Slow Money movement to build a financial backbone for the Virginia foodshed. By providing farms equitable, patient, and risk-tolerant capital we're improving farm businesses and strengthening our local communities. After launching in Central Virginia in 2018, we're now beginning to spread statewide.
Our Impact
Through the amazing generosity of all our supporters, we were able to begin making 0% loans through our SOIL fund in early 2019. To date we have made nine loans totaling nearly $59,600. Here is a snapshot of the borrowers: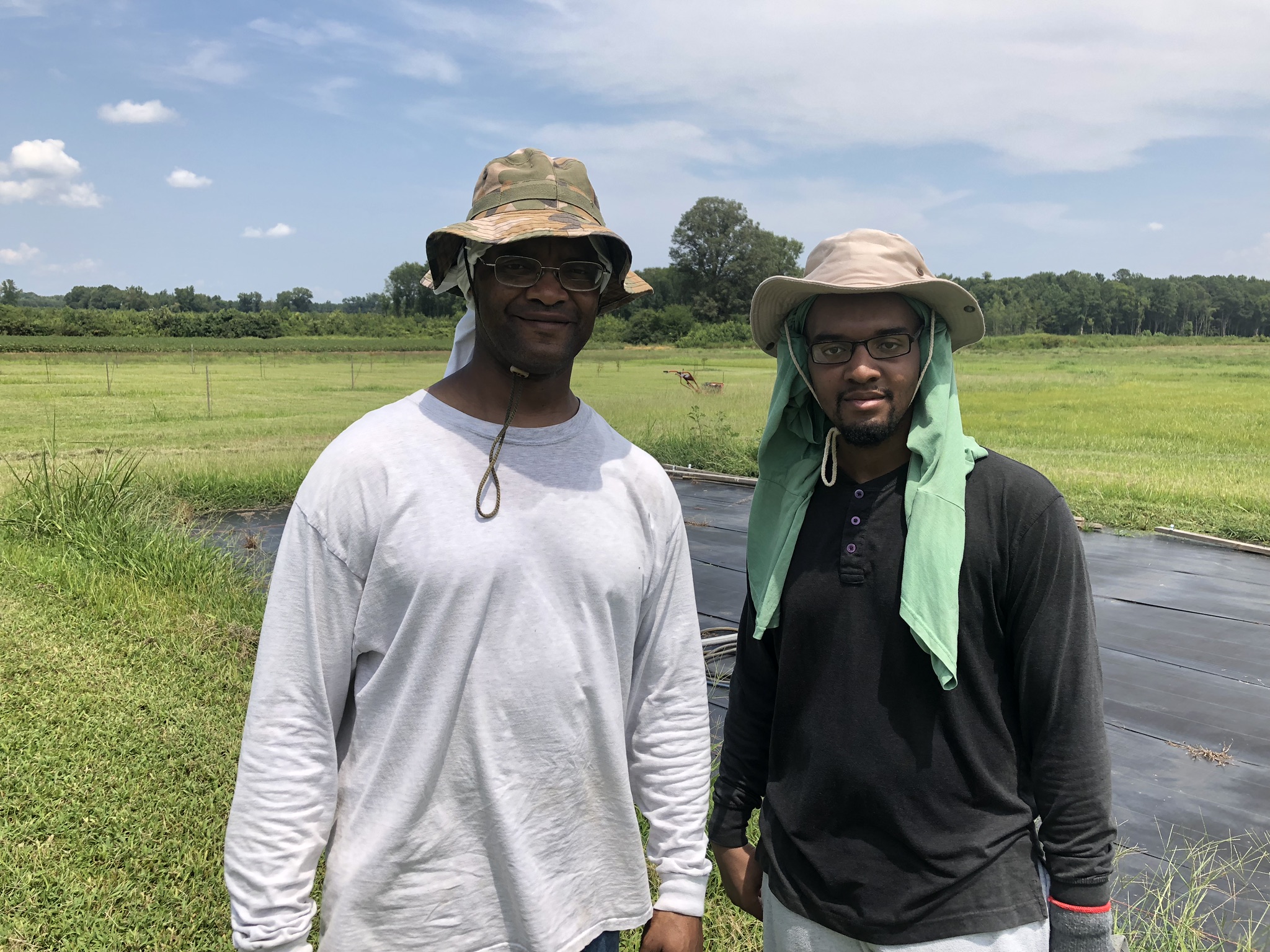 The Muhammad Family Farm is located in Southampton County near the towns of Branchville and Boykins. The farm is owned by Shelton Muhammad and his wife Adriene, where they live with their four boys. They are opening a farm market in the town of Boykins as a hub for growers all around the region to connect with local residents who want to live better. As Shelton describes it, the market will "provide convenience to community members who normally have to travel 30 minutes away to buy something as simple as an onion or tomato." The farm received a 0% SOIL loan in August 2019 to help them purchase much needed equipment for the market. Read more about Muhammad Family Farm and their SOIL loan.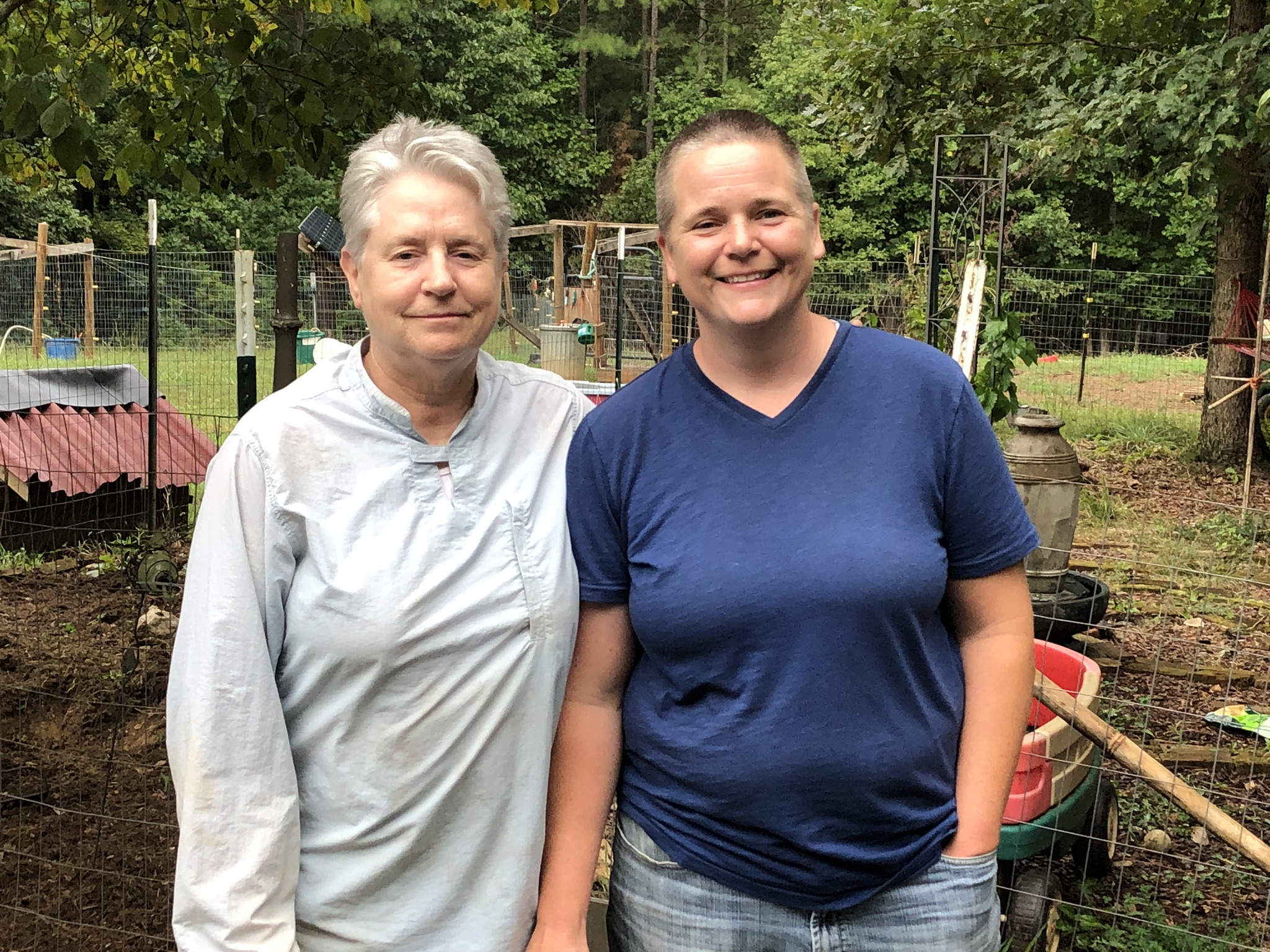 Heart and Bones Hollow is a Certified Naturally Grown farm located in Fluvanna County on property owned by Karen Mann and Mary Beth "Bones" Fannon, otherwise know as "Heart" & "Bones." The 25-acre farm has been in operation since 2015. They grow a variety of seasonal vegetables using regenerative practices. They also raise heritage breed pigs in the woods and recently planted a blueberry orchard. The farm received a 0% SOIL loan in August 2019 to purchase a wood chipper to mulch downed trees on the property. The wood chips will serve as animal bedding and provide mulch for their vegetable production. Read more about Heart & Bones Hollow and their SOIL loan.
Panda Homestead is located near the town of Franklin in Southampton County. The property is owned by husband-and-wife team Arcel and Paula Dullas and consists of 10 total acres. They started the business in 2018 after relocating from Norfolk. It currently focuses on growing produce - including a UPick blueberry patch - raising livestock, which they sell at a Hampton Roads farmers market, and inviting visitors to stay on the property at their guest house to learn about sustainable agriculture and self-sufficiency. Their goal is to empower families to become self-sufficient through sustainable farming. The farm received a 0% SOIL loan in August 2019 to pay for a fence around the livestock portion of their property to ensure better safety for the animals and visitors. Read more about Panda Homestead and their SOIL loan.
River Oak Farm is a diversified livestock farm located in Nelson County. The farm was started in 2014 and is run by husband-and-wife team Adam Aucoin and Cassy Kelly. They raise pastured chicken and turkey, grass-fed beef and forest-fed heritage breed pork. Poultry is their specialty and the foundation of their business. The farm received a 0% SOIL loan in June 2019 to help outfit an 8x20 walk-in freezer/refrigeration combo box for outdoor use, which will greatly improve efficiency on the farm and allow them a better opportunity to boost poultry production and sales. Read more about River Oak Farm and their SOIL loan.
Little Hat Creek Farm is a diversified ecological vegetable farm with on on-farm wood-fired bakery. The farm is located in Nelson County and is owned and operated by husband-and-wife team Ben Stowe and Heather Coiner. Ben oversees the dozens of varieties of seasonal vegetables, herbs and berries, while Heather keeps the bakery pumping out delicious breads and pastries. The farm received a 0% SOIL loan in April 2019 to purchase a new commercial bakery dough sheeter, which will not only reduce labor hours, it will greatly increase production to meet the demand for their pastries. Read more about Little Hat Creek Farm and their SOIL loan.
Twenty Paces is a farmstead sheep dairy and creamery located near Charlottesville. The farm produces fresh ricotta along with four raw milk Pecorino-style aged cheeses. The business is run by Kyle Kilduff, Tom Pyne, Melanie Pyne, and Bridge Cox. Utilizing management intensive grazing methods, their grass-fed sheep herd has grown each year since they officially launched in 2015. The farm received a 0% SOIL loan in March 2019 to purchase additional ewe lambs to help them increase production and grow revenue more quickly. Read more about Twenty Paces and their SOIL loan.
Join us on our mission to support our food system!
Please fill out the form below.
* If you are a farmer and would like to apply for a loan, please click on the button below: