we provide equitable, patient, and risk-tolerant capital to local farms and food enterprises through a 0% loan fund CALLED "SOIL."
After launching in Central Virginia in 2018, we're now statewide, operating as a project of Virginia Foodshed Capital.
Our Impact
Through the amazing generosity of all our supporters, we were able to begin making 0% loans through our SOIL fund in early 2019. To date we have made twelve loans totaling nearly $80,000. Here is a snapshot of the borrowers:
Commune is a vertically integrated farm-to-table restaurant with locations in Virginia Beach and Norfolk. The business is owned by local food trailblazer, Kevin Jamison. He opened the Virginia Beach location in 2015 and since then the business has grown to include two restaurants, a bakery, a 21-acre organic farm nearby and an events business. Commune has a reputation for its high level of commitment to sourcing seasonal ingredients from local farms and suppliers. The business received a 0% SOIL loan in September 2019 to make some modifications to their kitchen that will greatly improve operations. Read more about Commune and their SOIL loan.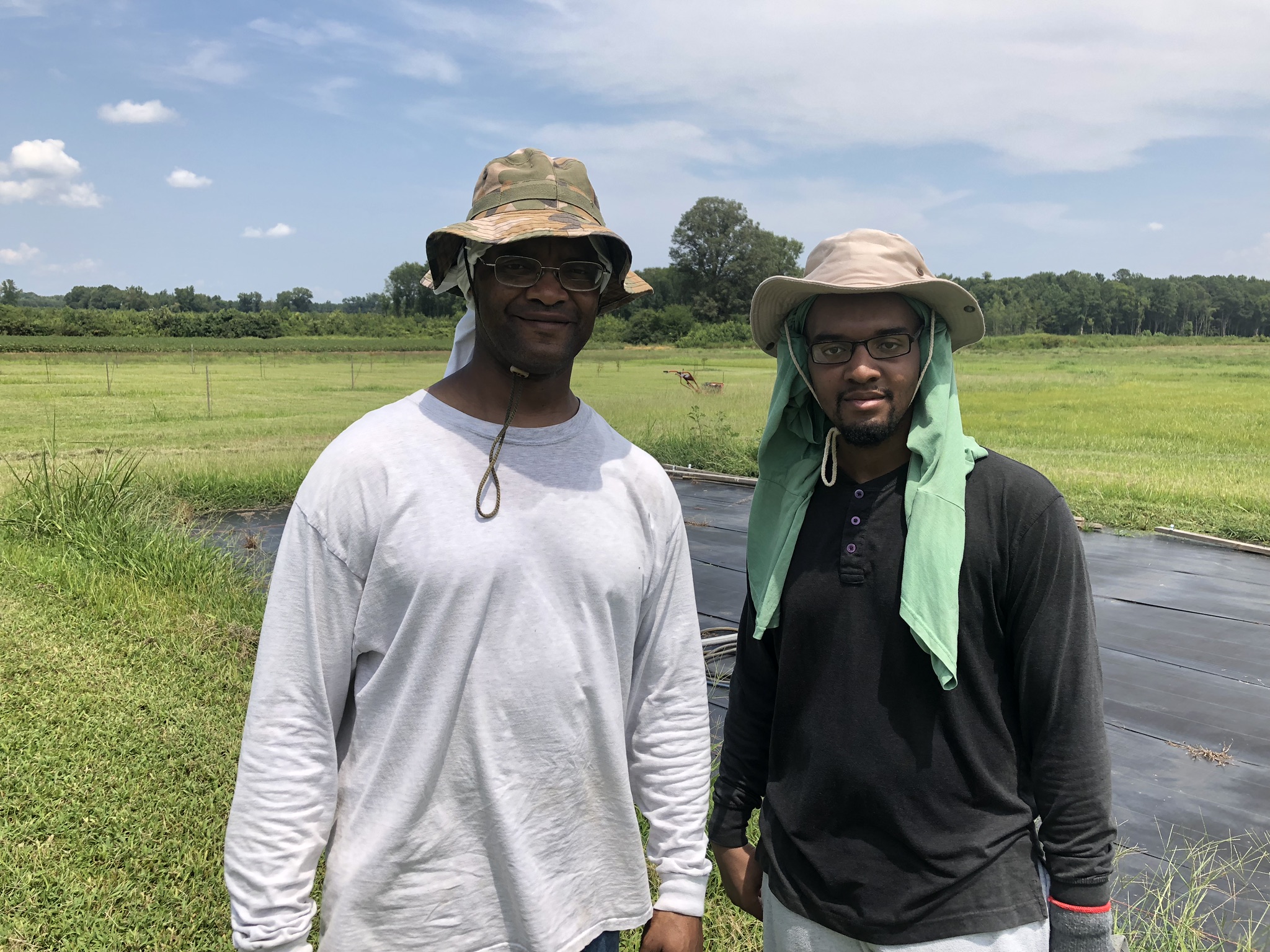 The Muhammad Family Farm is located in Southampton County near the towns of Branchville and Boykins. The farm is owned by Shelton Muhammad and his wife Adriene, where they live with their four boys. They are opening a farm market in the town of Boykins as a hub for growers all around the region to connect with local residents who want to live better. As Shelton describes it, the market will "provide convenience to community members who normally have to travel 30 minutes away to buy something as simple as an onion or tomato." The farm received a 0% SOIL loan in August 2019 to help them purchase much needed equipment for the market. Read more about Muhammad Family Farm and their SOIL loan.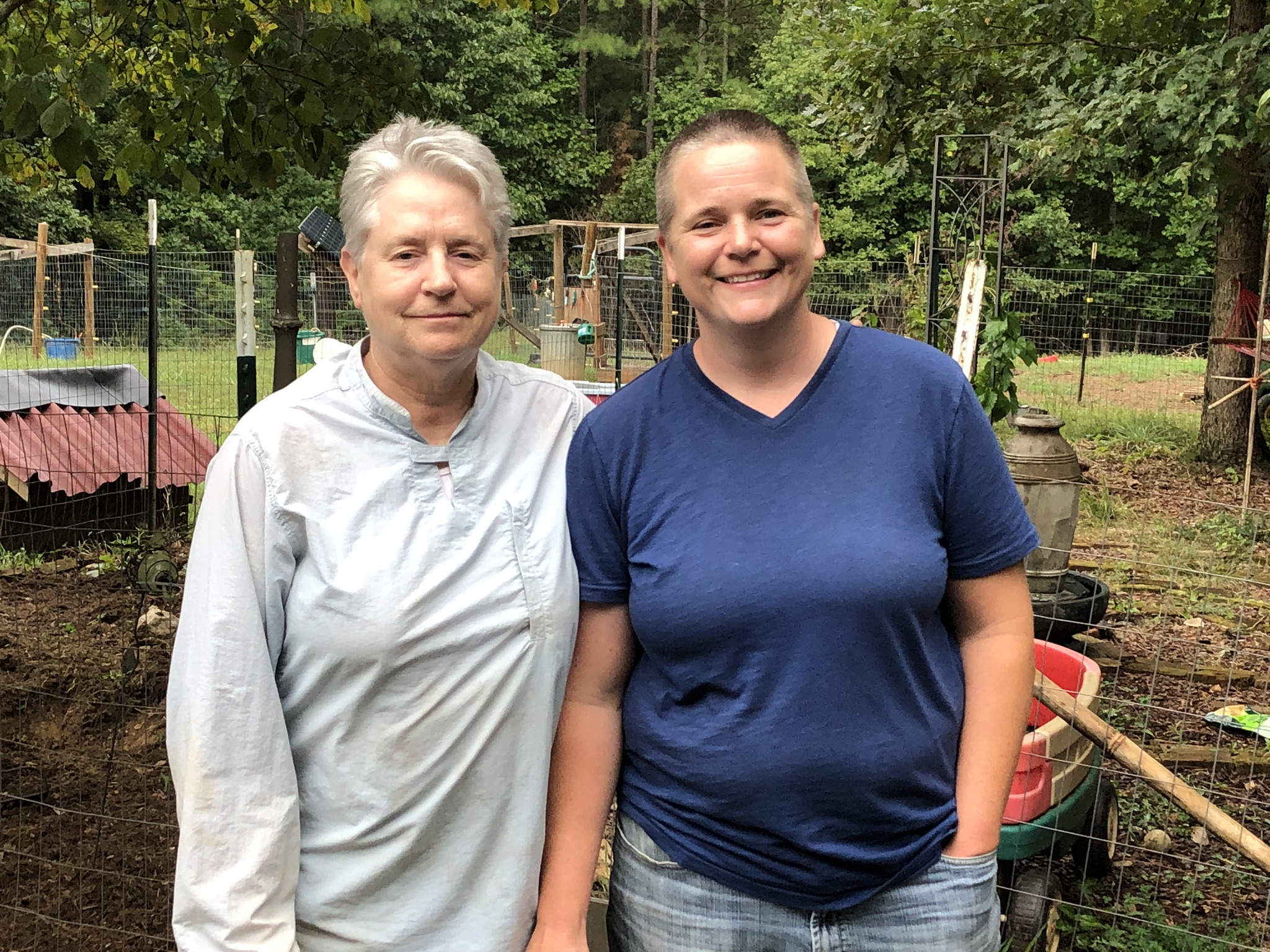 Heart and Bones Hollow is a Certified Naturally Grown farm located in Fluvanna County on property owned by Karen Mann and Mary Beth "Bones" Fannon, otherwise know as "Heart" & "Bones." The 25-acre farm has been in operation since 2015. They grow a variety of seasonal vegetables using regenerative practices. They also raise heritage breed pigs in the woods and recently planted a blueberry orchard. The farm received a 0% SOIL loan in August 2019 to purchase a wood chipper to mulch downed trees on the property. The wood chips will serve as animal bedding and provide mulch for their vegetable production. Read more about Heart & Bones Hollow and their SOIL loan.
Panda Homestead is located near the town of Franklin in Southampton County. The property is owned by husband-and-wife team Arcel and Paula Dullas and consists of 10 total acres. They started the business in 2018 after relocating from Norfolk. It currently focuses on growing produce - including a UPick blueberry patch - raising livestock, which they sell at a Hampton Roads farmers market, and inviting visitors to stay on the property at their guest house to learn about sustainable agriculture and self-sufficiency. Their goal is to empower families to become self-sufficient through sustainable farming. The farm received a 0% SOIL loan in August 2019 to pay for a fence around the livestock portion of their property to ensure better safety for the animals and visitors. Read more about Panda Homestead and their SOIL loan.
Althea Bread is a Charlottesville-based business owned by Andrew and Susan Bayker. They started it in 2018 and went through the 16-week entrepreneur workshop at the Community Investment Collaborative (CIC) in Charlottesville in early 2019. Althea Bread is named after the Greek word for wholesome and healing. To that end they use whole grains and grind much of the flour they use with a stone mill. They have also shown a commitment to local grain farmers by sourcing when they can from local organic grain growers around the region. The business received a 0% SOIL loan in August 2019 to purchase two new stone mills to help them boost production and sales. Read more about Althea Bread and their SOIL loan.
delli Carpini Farm is near the Beaverdam district northwest of Richmond, about 30 miles from downtown. The farm gets its name from the Italian heritage of owner Dominic Carpin. He started the farm in 2015 and uses organic practices to grow a wide variety of legumes, leafy greens, root vegetables, and fruiting crops, specializing in hard to find GMO-free, open-pollinated heirlooms from all over the world. The farm received a 0% SOIL loan in August 2019 to purchased a used tractor and some equipment. Read more about delli Carpini Farm and their SOIL loan.
Join us on our mission to support our food system!
Please fill out the form below.
* If you are a farmer and would like to apply for a loan, please click on the button below: